FlexSPD is Belimed's portable sterile processing solution for construction and remodeling projects.
Introducing the Belimed Partnership with RAD Technology Medical Systems
Customer Need
A temporary facility located on premise to ensure your Operating Room and Sterile Processing Department (SPD) are always operational.
The Solution
Belimed and RAD Technology Medical Systems have teamed up to bring you portable sterilization services when you need them. RAD Technology, a provider of design-built modular facilities, will combine their healthcare construction expertise with Belimed's medical and surgical instrument cleaning, disinfection and sterilization designs and services to bring fully equipped portable facilities to your location.
The FlexSPD modular unit is designed to meet the sterile processing demands of new and growing hospitals and surgery centers. FlexSPD can be located on an existing campus or at an offsite location. It can be used to provide interim services during renovation or large construction projects, decrease the demand on an existing Sterile Processing Department (SPD) or serve as a reprocessing solution for new practices or satellite facilities.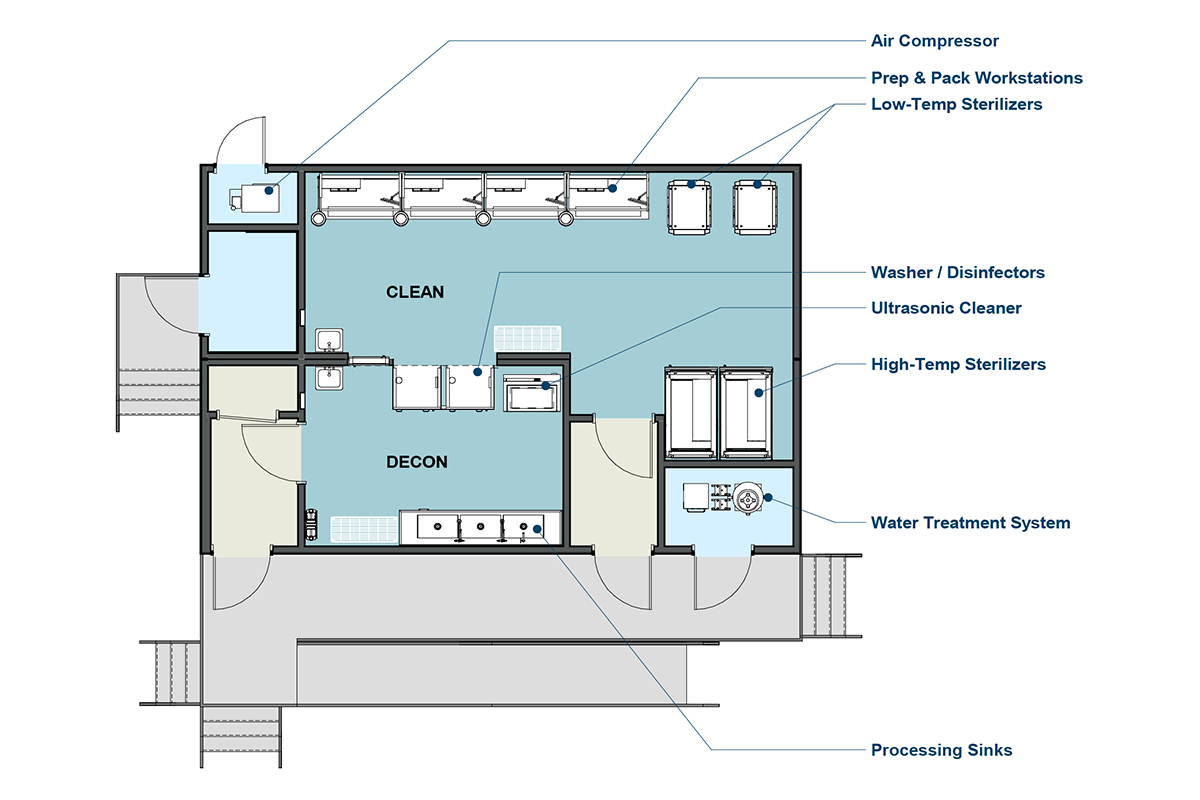 Product Design
To fully meet the daily needs of your department, the FlexSPD arrives fully built with the following equipment:
Washer / Disinfectors
Steam and Low Temp Sterilizers
Processing Sinks
Ultrasonic Washers
Prep and Pack Workstations
The building's small footprint allows it to be easily and quickly installed on nearly any site.
Best in Class Department Design Solutions
RAD Technology's expertise in space optimization, best-in-class design, and forward-thinking technology aligns with Belimed's proven Planning and Design capabilities to deliver superior customer solutions. For additional capacity, renovation, or new construction needs, contact your Belimed representative so we can show you the future of meeting your sterile processing needs with our new FlexSPD.