Efficient, easy to use and secure.
The easy way to access your equipment information remotely. With your CSSD connected to the Cloud, SmartHub Orbit delivers additional resources to your mobile device in real-time that help you improve the efficiency of your CSSD.
Remote Information and Overview - All in One Place!
View Belimed machine status across multiple department locations, read cycle reports or access equipment manuals from a single window. Remote information assists with shift handover, allowing users to be up to date with any equipment related notifications before starting their shifts. SmartHub Orbit is easy to use and intuitive!
SmartHub Orbit customers can choose between a core and an advanced package, both of which offer diverse functionalities (see below).
SmartHub Features
We are continuosly developing our digital solutions for smart CSSDs. The list of our latest new features avaliabe for a cloud application SmartHub Orbit, including short videos, is avaliable below.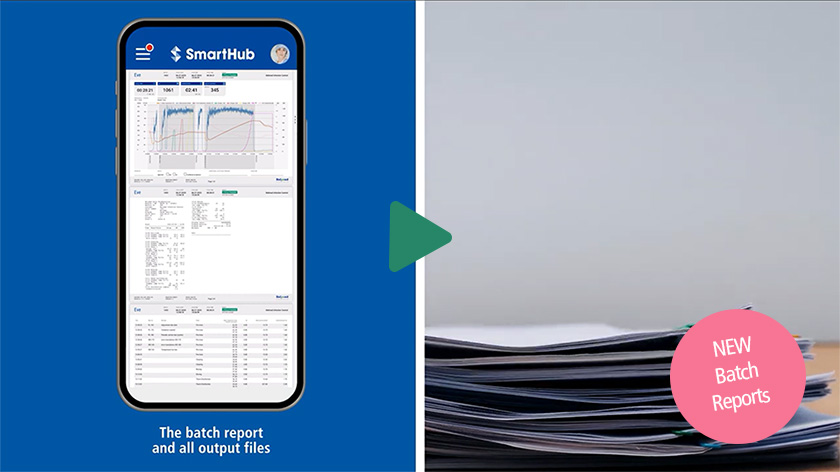 With SmartHub Orbit, batch documentation is digitally archived and seamlessly accessible, including batch documents that can be easily viewed or exported as CSV or PDF files. Powerful filters allow you to narrow search windows down to specific information that you need. If you are interested in learning more about our new batch report, have a look at our Batch report tutorial.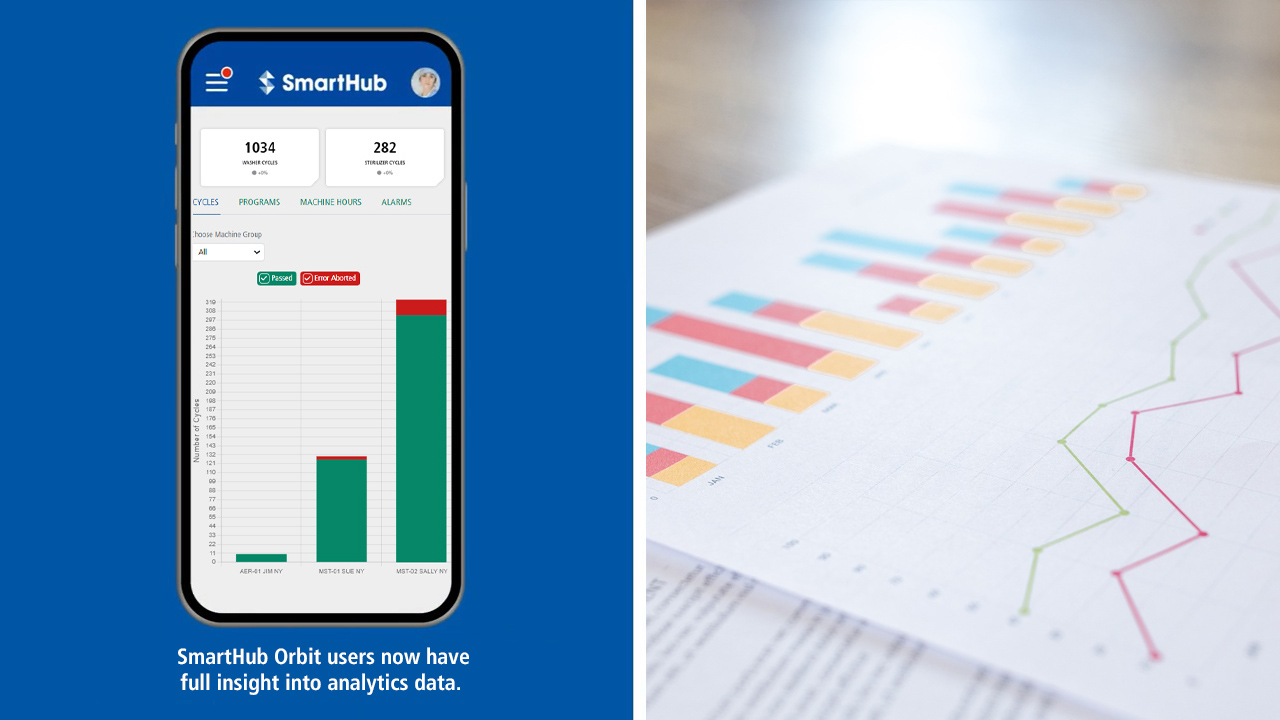 Colorful Analytics
An excellent overview is key to effectively embodying all the important elements of your work. SmartHub Orbit users now have full insight into analytics data. Users can compare machine information, cleaning and sterilization cycles, programs, machine hours and alarms. Insightful visualization data diagrams also show if a machine is used less. This allows managers of CSSDs to better utilize capacity.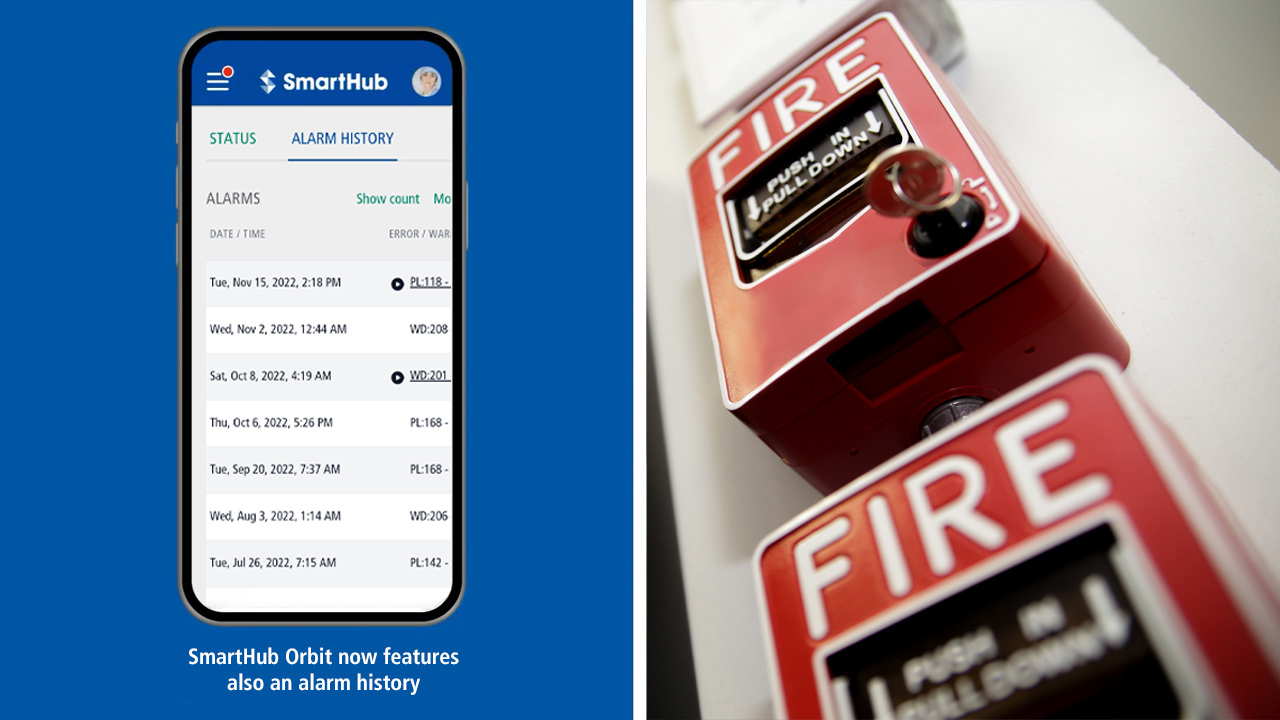 Alarm History
SmartHub Orbit now also features an alarm history. SmartHub Orbit allows for alarms on a machine to be mapped and listed, regardless of whether they are still active or have already been resolved. This smart listing of alarms provides both CSSD managers and Belimed Service with the ability to better understand the issues and take further action. Each alarm shows a time stamp, batch number and associated troubleshooting video.
Reduce Service Calls
Empower your staff to rectify equipment issues as soon as possible, thus minimizing downtime. SmartHub offers troubleshooting videos that helps them resolve frequent, common errors. Biomed can assist the department staff by accessing the equipment information and providing guidance remotely. Still need help? Belimed Service is just a call away!
Keep staff up to date with eLearning!
SmartHub Orbit offers eLearning courses to provide complete and flexible equipment training. Staff can complete the online training at their own pace. Our courses are interactive, engaging and designed to help you learn about the Belimed equipment regardless of skill level. Our curated learning paths are tied to your goals and make it easy to standardize the knowledge base across your organization!
E-Manuals
Avoid negative remarks in commission audits for equipment manuals. Latest updated manuals available in just a few clicks!
Multisite Capabilities
SmartHub Orbit provides an overview of all CSSDs in a hospital chain, both inside and outside the hospital, thus saving time needlessly spent going to each CSSD separately. Moreover, SmartHub Orbit can be accessed simultaneously by your entire staff. Subscriptions are based only on the number of machines connected!
Simple, yet Secure
Connect however you want, using a computer, your mobile phone, or an always online dashboard in your department. Customize your views to different layouts suiting your needs. Whichever way you choose, you can rely on easy access to all your equipment and files when you need them. Built on secure infrastructure and using encrypted data transmission, you can access your information with confidence. SmartHub does not process, transmit or store any protected health information (PHI), only machine data!